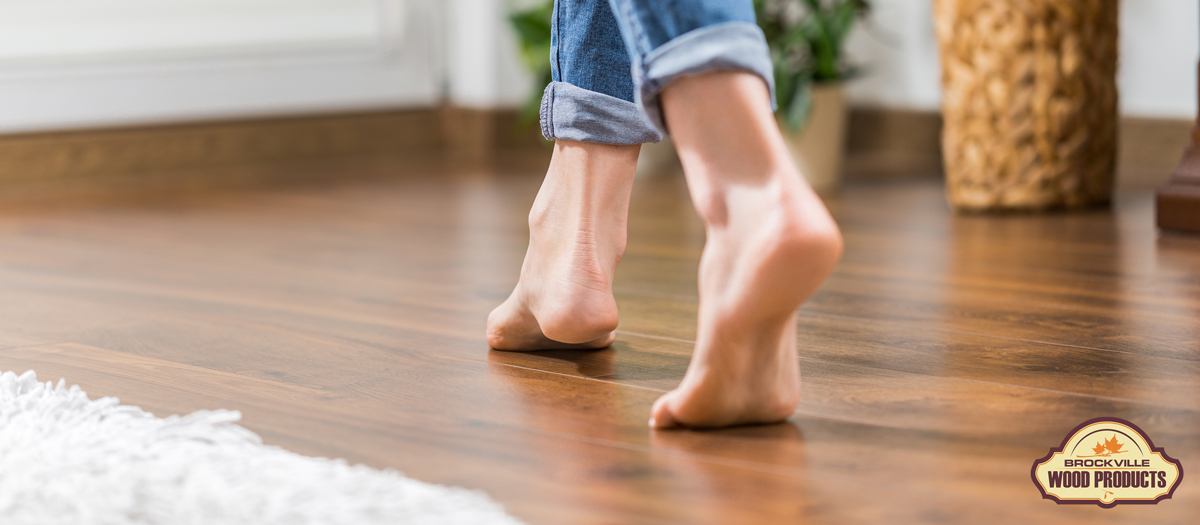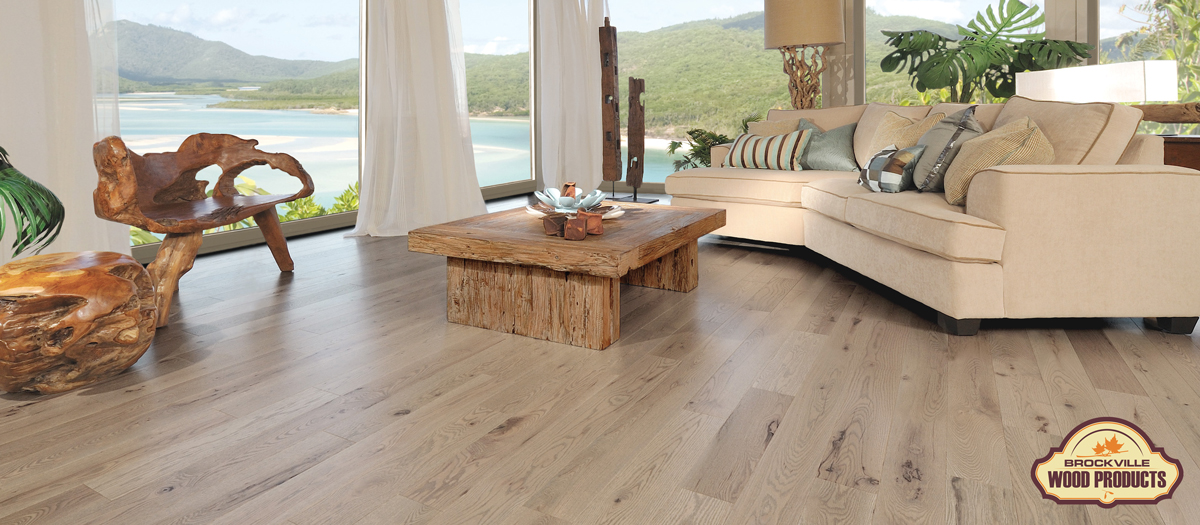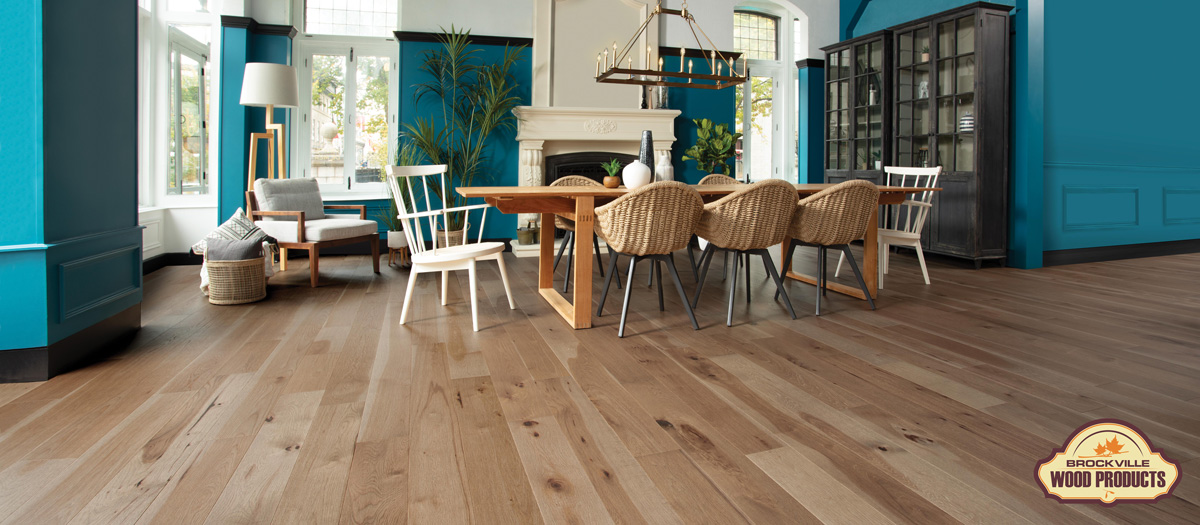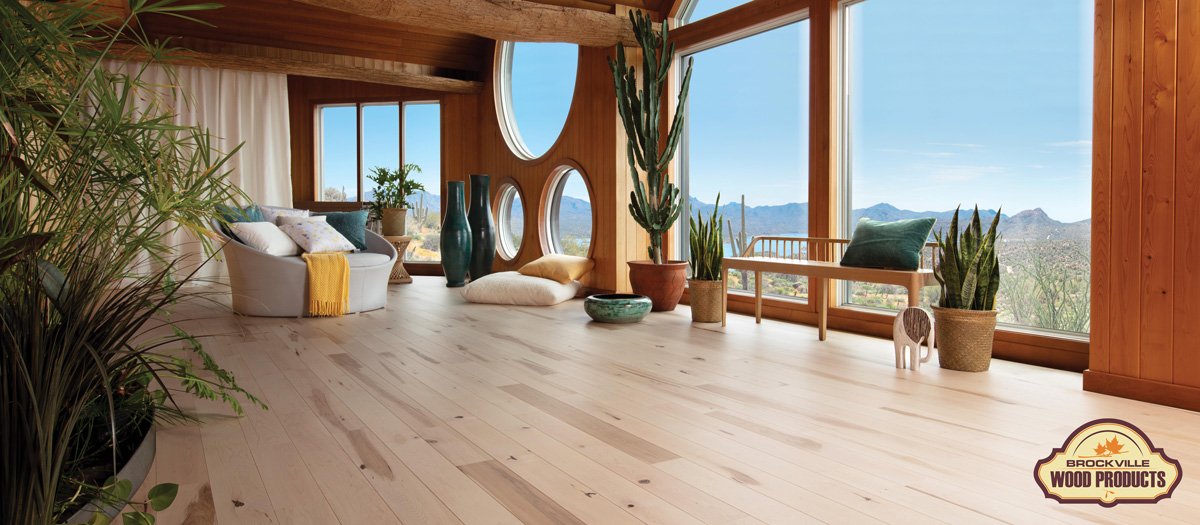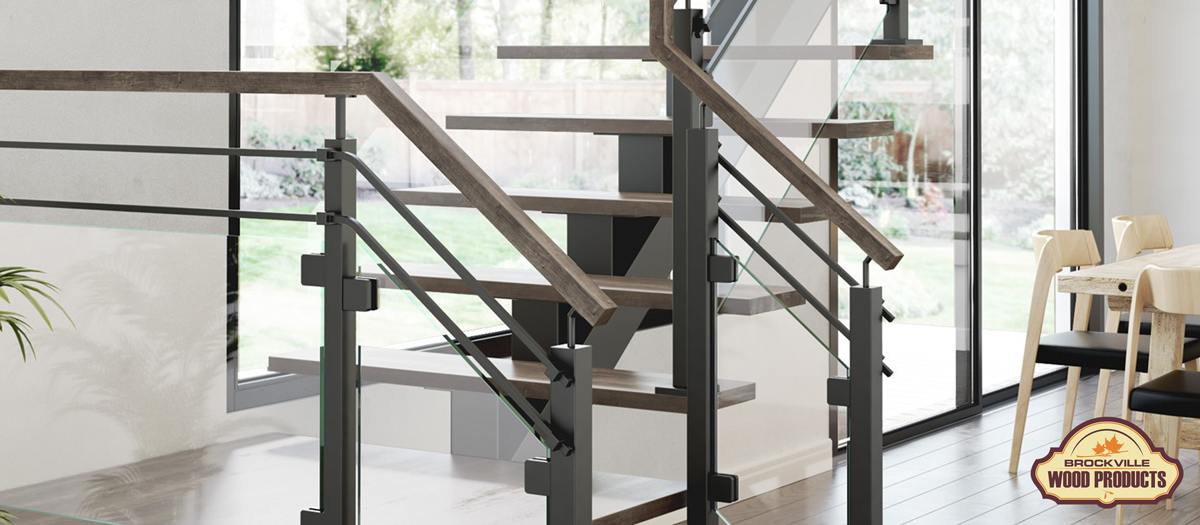 Flooring
---
We carry many excellent prefinished hardwood flooring brands in the industry, including Mirage, Craft, Artisan and Superior. We offer you a complete flooring solution by not only providing the flooring of your choice but by matching air registers and mouldings. Imagine your dream hardwood, softwood, vinyl, laminate, cork or bamboo floor. We can make that dream come true for you!

Floor Finishing
---
Do you have a wood floor that has lost its lustre or may have scratches? We can rejuvenate it! We offer complete refinishing solutions. Learn more about our Screen & Recoat process.

We use the Fintec® family of Canadian products to restore wood to its utmost natural beauty. We support local and Canadian companies always.
Staircases & Components
---
Building a home or renovating? We provide a complete new staircase and handrail solution. We can resurface that existing "carpet-grade" or rundown staircase to the look you desire. Choose the profiles of all components in either wood, glass or metal in many options. We can refinish to match existing decor - the choice is yours!
Architectural Trim Mouldings
---
Tired of seeing those similar moulding profiles everywhere you go? Brockville Wood Products has many different trim mouldings in a variety of materials to suit your needs. Visit our showroom or have us visit you. We offer installation and finishing services.
Doors
---
Renovating, or building a new house? Whether you need interior or exterior, solid or hollow, single - double or bi-fold, slab or pre-hung, glassed or screened, prefinished or unfinished, we have numerous profiles to choose from in our showroom – all at Big Box store pricing or better.
Custom Milling
---
We are not a mill, but we can reproduce most profiles of staircase treads, spindles, handrails, and mouldings. We can do custom treads, spindles, and mouldings. Don't throw that chair or table away because it has a broken leg… We can turn a matching piece to restore it to the original look!
Why Choose Brockville Wood Products?
By choosing Brockville Wood Products, you get high-quality products at competitive prices, along with the reliability and excellent customer service you expect.
We've built our reputation on excellent service and dependability, committing ourselves to the timely delivery of high-quality products and services and by providing good value to our clients. This work ethic has earned the trust of our customers, which include homeowners, contractors, interior decorators, architects, property managers, real estate agents and project managers alike. Please read Testimonials to see what our customers think of our products and services. Please feel free to leave a personal testimonial if you have had a customer experience you would like to share with others. We appreciate it!!
Association Memberships
Brockville Wood Products is a proud and active member of both the Leeds and Grenville Approved Professionals
and the Ontario Approved Professionals.