Our Vision
Our vision is to be the most highly regarded and trusted local company delivering flooring solutions, staircases,
doors, mouldings, wood products, and related services in Brockville and surrounding area.
---
Our Mission
Our mission is to deliver excellent value to our customers in everything we do. We consider "excellent value" to be delivered by helping you choose what you want, delivering what you choose when you want it, and on budget. Your peace of mind, from the moment we engage with you until well after we are gone, is paramount to us.
---
Our Culture
At Brockville Wood Products, the customer is king. As a team, we make every effort to understand your needs, provide options and guidance, and produce the very best outcome in terms of customer satisfaction, value, quality, and durability. We respect your home or place of business and will complete work on time and on budget, and ensure that we leave the job site clean. We remain available after the work is done to address any questions or concerns you may have. We look forward to your repeat business in the future.
---
Our History
Dale Murphy speaks from experience. He worked in the high tech industry for many years in software development and project management; which gave him a good solid foundation for planning, quality results, meeting deadlines, as well as team-building skills. During the tech downturn, Dale took advantage of an opportunity to join forces with a family member in the contracting and construction industry. There, he learned the business from the ground up, working with individuals who mentored him in design, estimating, planning, and building those projects. Through these learned skills, Dale eventually ventured out on his own to take on a business opportunity in the Brockville Marketplace.
Dale founded Brockville Wood Products with his wife Lyne in 2006 and they have never looked back. They are proudly celebrating their 12th business anniversary this year in 2019. In addition to proudly selling Canadian made hardwood flooring products, they also help homeowners choose softwood, cork, vinyl, ceramic, laminate and bamboo flooring. They also offer complete staircase & handrail solutions, new or resurfaced. Even still, if your project needs architectural trim mouldings, doors, fireplace mantels, custom woods and profiles, then they can help. Dale says, "We proudly offer installation services for everything we sell. Our business is based on customer satisfaction". They have developed business relationships with numerous quality Canadian manufacturers. To add to their offerings, they also refinish wood floors. Dale points out that one advantage he has is, that over the years he's visited all the Canadian manufacturers that are represented in their showroom and has developed a great appreciation and knowledge of their products. An appreciation and knowledge that he passes on to each customer.
---
What We Do For You
Brockville Wood Products is your local Flooring, Staircase & Wood Specialist. We sell and install quality Canadian wood products. If it's wood, we got it… or know where to get it. Dale and Lyne have great enthusiasm for what they do. We know our products and offer our customers an honest, friendly, knowledgeable experience. Customer satisfaction is paramount for us.
We carry and supply a wide range of wood products, such as flooring, staircase components, architectural trim mouldings, air registers, fireplace mantels & components, kiln-dried lumber, doors, medallions & borders, stains, pneumatic floor nailers & fasteners, floor cleaning products, and a full range of accessories.
We provide full service, including custom milling reproduction, floor refinishing. We're onsite until the project is done, and leave a beautiful and clean finished product when we do.
We provide free, no obligation estimates based on an onsite consultation. Satisfaction is guaranteed.
---
Our Team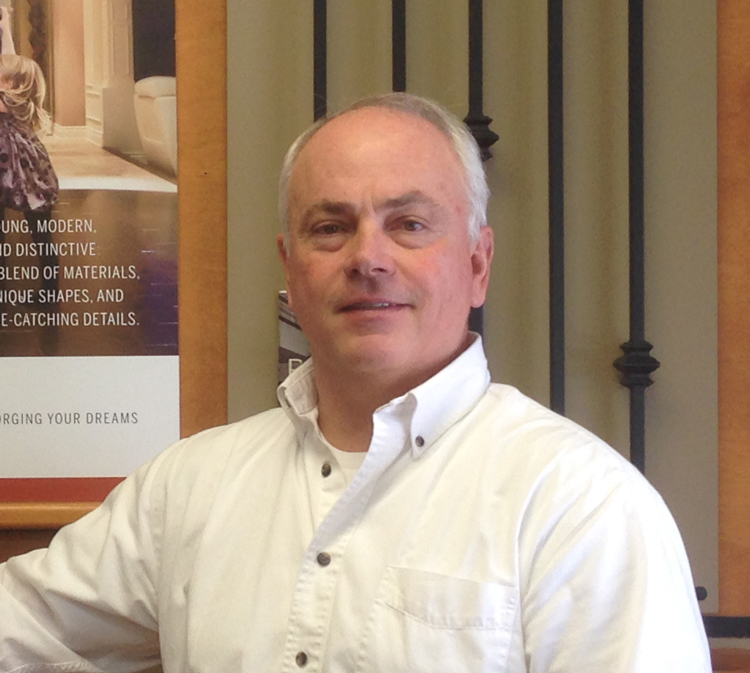 Dale Murphy
Owner / Operator
Lorna Farley
Staircase Specialist / Project Manager
Lyne Seguin
Administrative Assistant